Poe & Pints Gallery - Poe & Pints 4 (2017):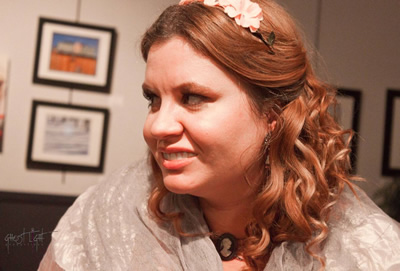 Andy Warhol's words ring true on our Gallery pages..."In the future, everyone will be world-famous for 15 minutes!" It's their 15 minutes of fame. On this gallery page you will find production photos from our third installment of Poe & Pints. Our October 2017 version was a huge success selling out in less than 20 days and weeks before the show. One more Poe & Pints and three straight sell-outs later, we are still going strong! Check back here often to see if you can catch someone "in the act."
For Information and All the Dish
For more information on how to attend Poe & Pints or how to become a sponsor, call Co-Director/Project Manager Frank L. Sawyer at (775) 934-3721 e-mail him at flsawyer@designlunacy.com or information@poeandpints.org. More information can be found at www.poeandpints.org or www.ghostlightproductionsnevada.com.
#ghostlightproductions #findingpoe #theatrelife #poeandpints
"Quoth the Raven...Nevermore!"